Skip to product information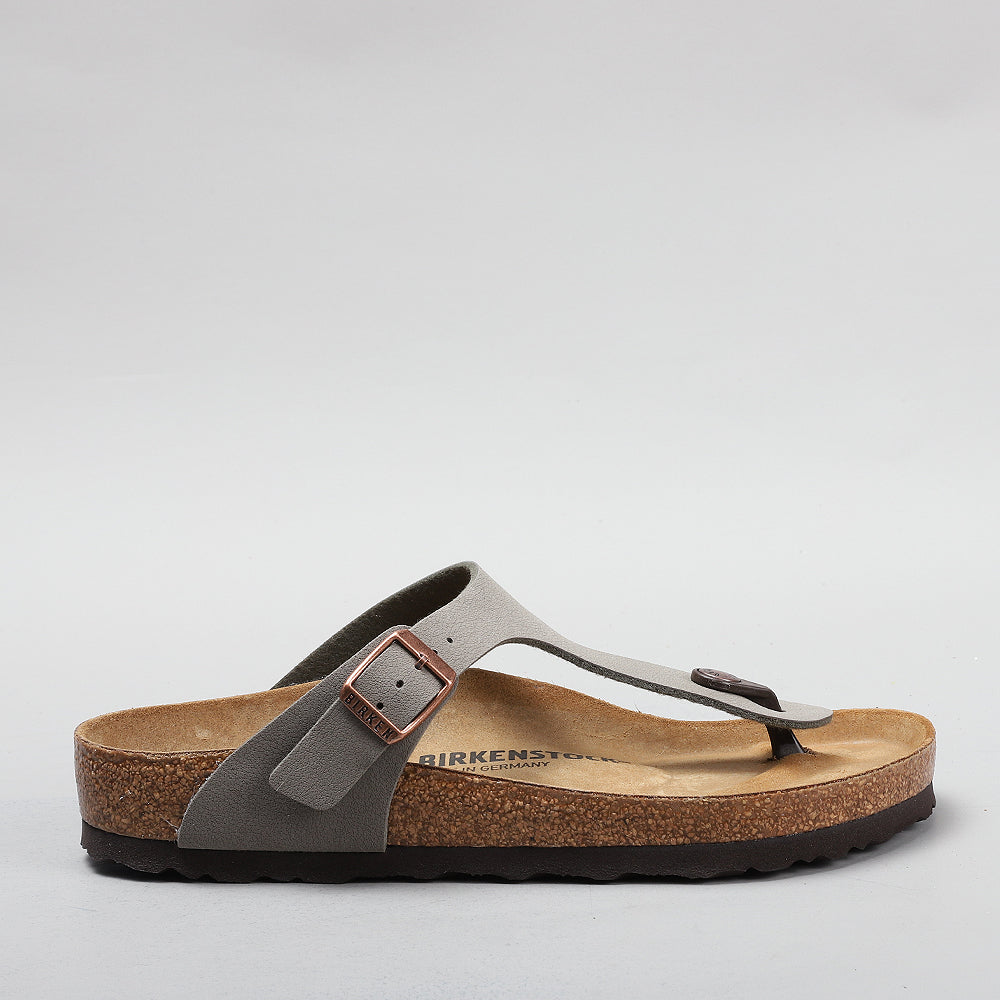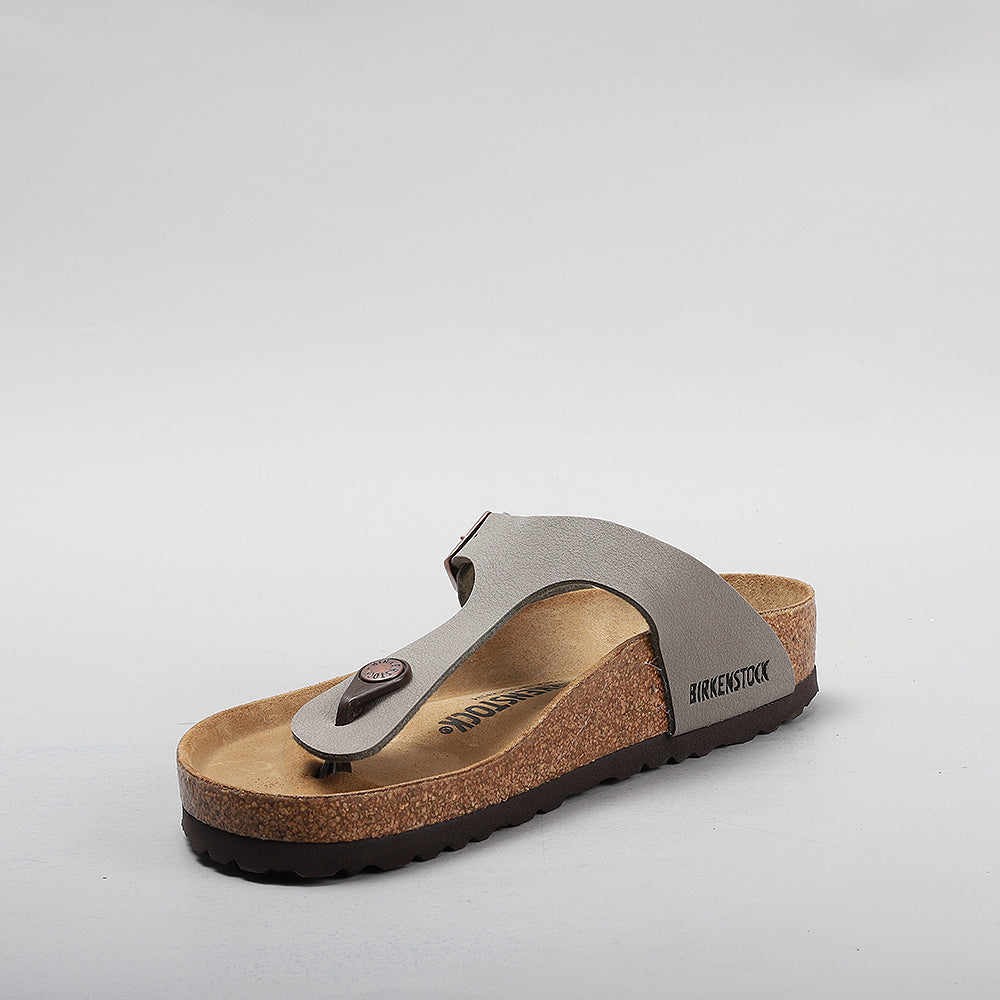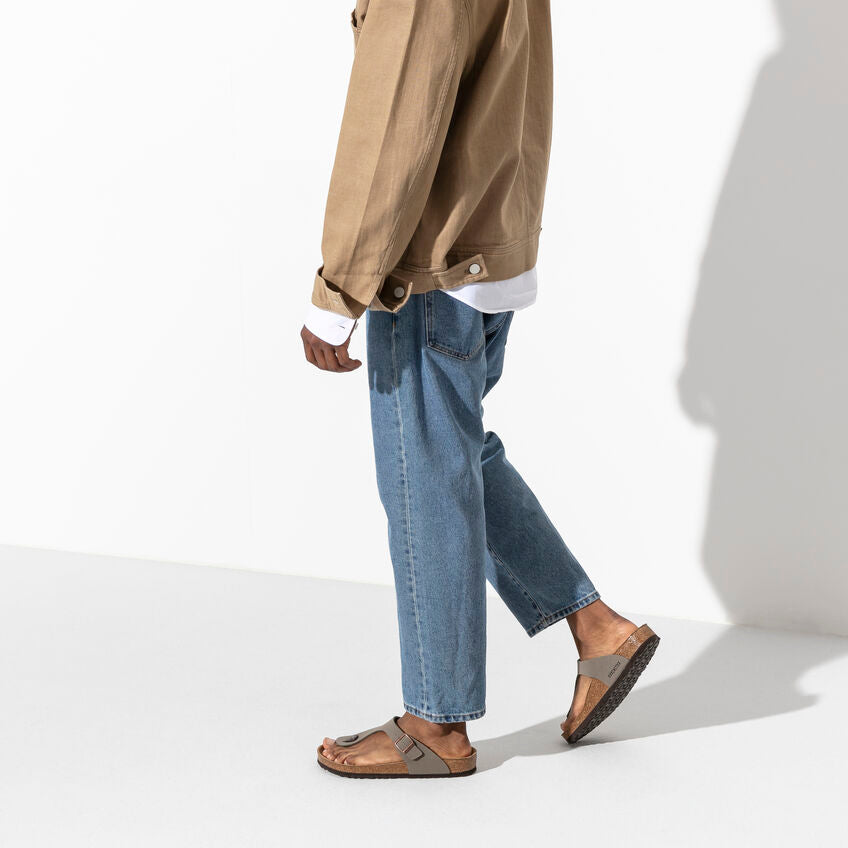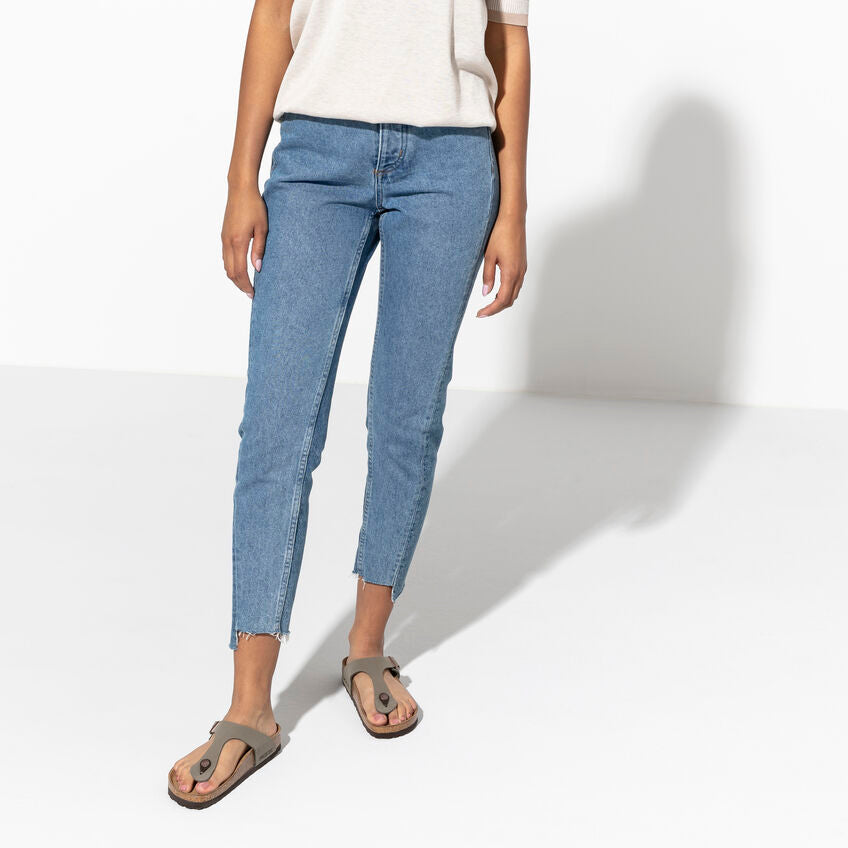 BIRKENSTOCK GIZEH 43391 BFBC STONE
Sale price
$164.95
Regular price
Tax included.
Free shipping on all orders over $70
The Gizeh in Birko-Flor is a secure and comfortable style that will move with your foot as the T-bar strap holds your foot firmly in place.
The toe-piece can take a day or two to soften up, but when it does you won't feel it as your Birkenstocks start to soften and contour to your individual foot.
The Birko-flor upper isn't as stiff as leather and will require only a small amount of wearing in before it softens up.
Gizeh sandals can curl up in the toe area as they move with your feet when you walk, so it's important that your toes have room to spread out without pushing against the toe edge at the front.
To protect your Birkenstock sandals, avoid getting them wet and try not to leave them in the back of a hot car or in direct sunlight.
Birkenstocks are available in Regular (R) or Narrow (N) widths. Regular is suitable for people with regular to wide feet, while Narrow is suitable for people with Narrow feet. We recommend opting for Regular if you are unsure.
This Birkenstock runs true to size. We recommend sticking with your usual size and refer to the Size Guide if you are unsure.
This Birkenstock provides support features including longitudinal, metatarsal and transverse arch support, a heel cup and mold, and raised toe bar for basic orthotic support.