SIZE CHART
Using the following chart, convert your centimetre measurement to your shoe size. Please note this is a guide only & sizes may vary between style.
 If you need further help finding your size please talk to one of our friendly staff
Email us :
zagarraleichhardt@gmail.com
MEASURING YOUR FEET
Place the paper on the floor next to a wall and place your foot on it with your heel against the wall. Keeping your foot still, use the pencil to mark a line where your longest toe ends.
Using your ruler, measure from the edge of the paper to the line you have drawn in cm. Add 10mm to your foot length to allow your foot to move. Record your length and use the below guide to find your size.
Size Chart

EUR
AUS/US
UK
Foot Length (cm)
35
4
2
20.8
36
5
3
21.6
37
6
4
22.5
38
7
5
23.5
39
8
6
24.1
40
9
7
25.1
41
10
8
25.8
42
11
9
26.5
43
12
10
27.6
MEASURING YOUR FEET
Here are 4 quick and easy steps to find your perfect fit. You'll need a piece of paper, ruler, measuring tape and a pencil.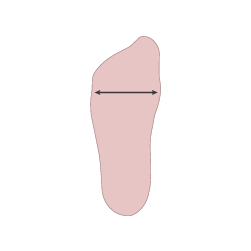 Find the widest part of your foot. Mark on a piece of paper the inside and outside tread width of your foot.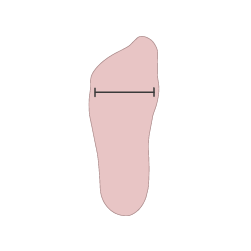 Take your ruler and measure the distance between these two points and write the measurement on the paper. This is your foot width.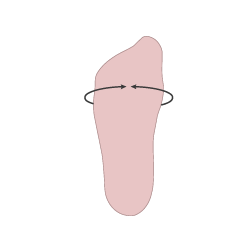 Now measure your forefoot volume – you'll need your measuring tape. Take the tape, and wrap it around your inside and outside joints.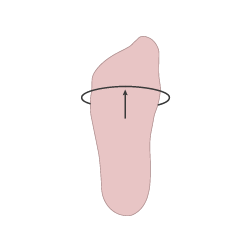 Read the tape at the crossover point and write it down. This will give you your forefoot volume measurement. Use the guide below to find your 'fit'.