Skip to product information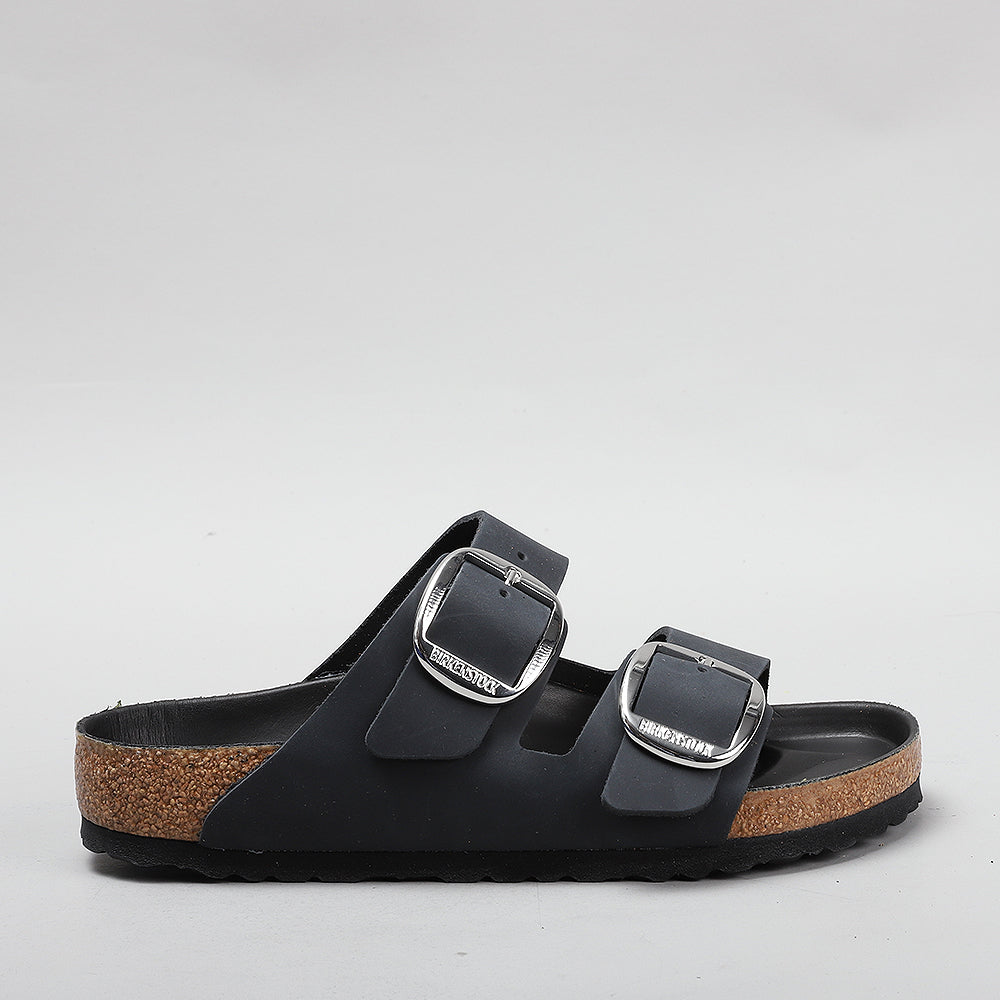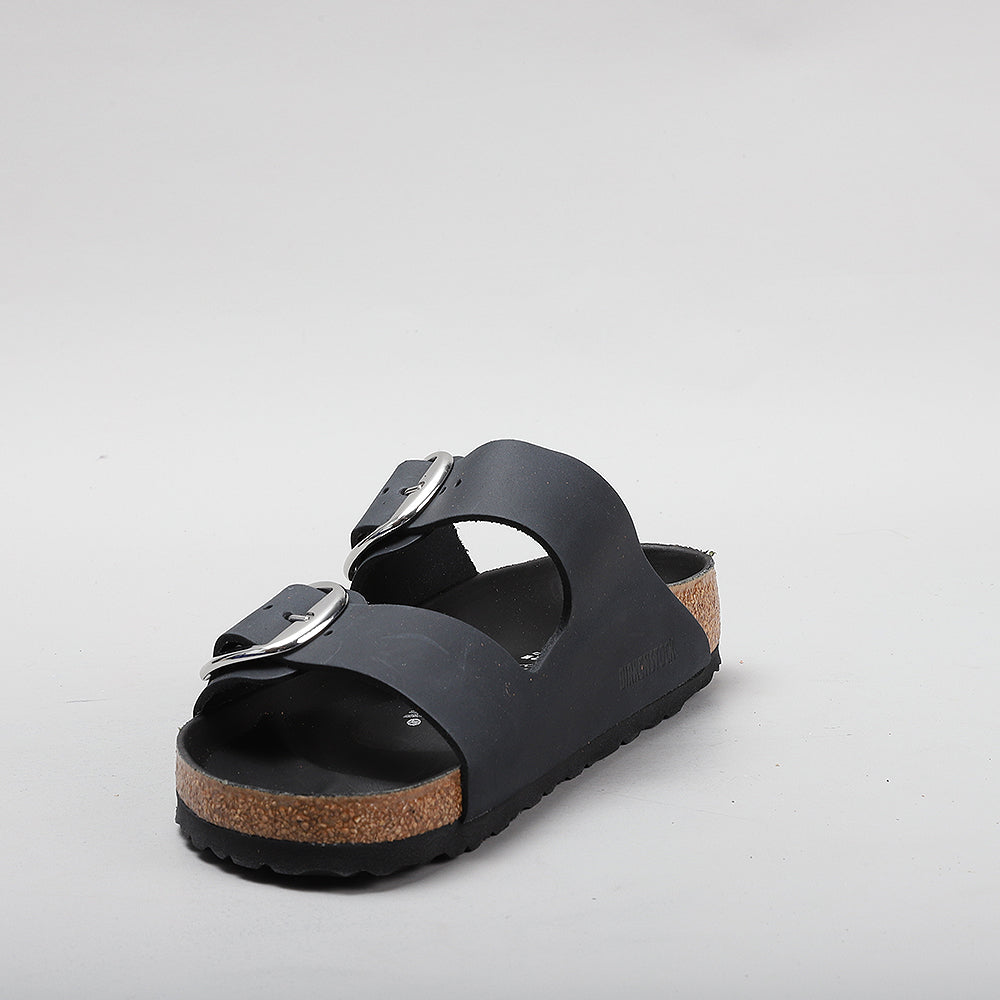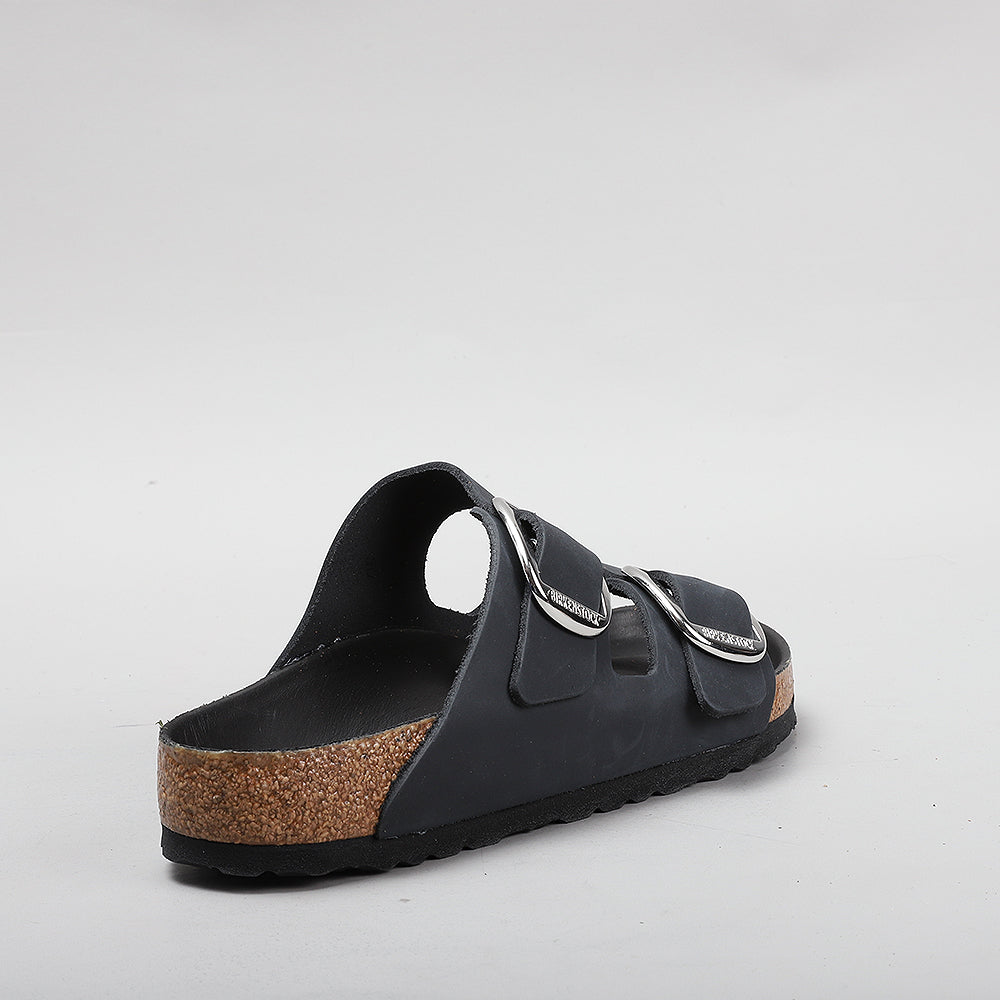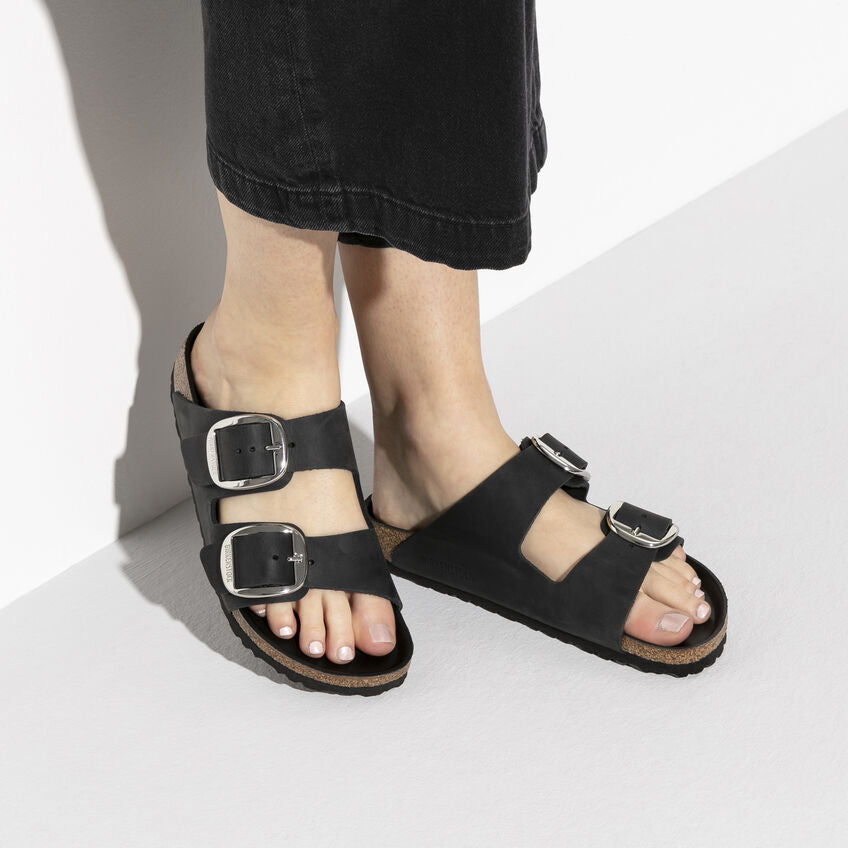 BIRKENSTOCK ARIZONA BIG BUCKLE 1011074 BLACK OILED
Sale price
$279.95
Regular price
Tax included.
Free shipping on all orders over $70
The iconic Birkenstock Arizona is a perennial best seller and provides the perfect foundation to be styled up.

The Big Buckle collection is one of the latest releases from Birkenstock, which sees oversized metal buckles bring a sophisticated edge to the two-strap classic.

The classic contoured footbed provides the support and comfort you are accustomed to in a Birk, and the premium oiled leather upper is soft, smooth and supple. The unique open-selvage finish of the oiled leather is designed to highlight the unique characteristics of the leather and show wear for rich look full of character.

The semi-exquisite footbed is covered with a soft smooth leather, which coupled with the oversized hardware, give the Birkenstock Arizona Big Buckle sandal a premium finish that is sure to lift your look and pushes this style well into 'formal Birk' teritory.

Features

Anatomically correct classic Birkenstock footbed that follows the natural contours of your foot and provides basic orthotic support
Semi-exquisite natural leather footbed lining for a premium finish
Premium oiled nubuck leather upper has an open-selvage finish and is designed to show wear, scratches and scuffs for a rich patina full of character.
Adjustable straps with premium metal oversized Big Buckle hardware
Shock-absorbing EVA sole
Made in Germany
Fitting Notes:
The Arizona Leather has two adjustable straps, so you can buckle each strap to securely hold your foot in.
Some people like to wear the straps loose but we recommend at least keeping the strap across the ball of your foot fastened snug so your foot is held in place and doesn't move back and forth when you walk.
The leather straps may take a few days to soften up, so wear them gradually and don't be afraid to embrace the socks and sandals trend while you wear them in as it will help minimise the straps rubbing on your foot.
Most people will wear the regular width in the Arizona unless they have an especially narrow foot. It's better to have more room to spread out your toes and tighten the straps rather than opting for a narrow fit. You can also have extra holes punched in the straps if they are too loose.